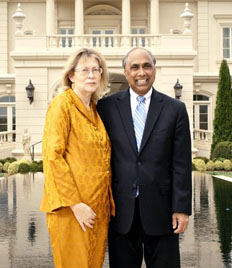 who we are
The Frank Islam and Debbie Driesman Foundation is a non-profit foundation started by prominent IT entrepreneur Frank Islam and his wife, Debbie Driesman. It is located in Potomac, MD, just outside of Washington, DC.
Our Mission
The primary mission of the foundation is to promote-
Education
Art and Culture
Peace and Conflict-resolution
to make the United States, India and the world a better, more beautiful and safer place.